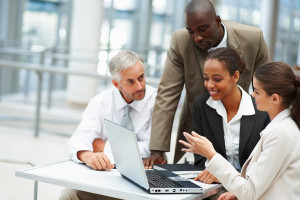 ALI is dedicated to providing researchers and medical professionals with complete laboratory solutions. We help public and private organizations maximize value for their budgets by leveraging overall laboratory spend under one umbrella. Our model is predicated on competition between our vendors and subcontracted labs for the benefit of our customers. For more…
We are a fast growing company; offering employees the opportunity to join the Ground-Floor team and grow with us.
Open Jobs
Our Commitment:
Work/Life Balance gives each and every employee the space to enjoy life, their families and friendships. Flexible time off, flexible schedules, telecommuting and company-sponsored activities are only some of the ways we help keep inspiration coming.
Training and Development is offered through interaction with management.
Time to Play and Relax is essential to the creative process, so we offer all kinds of outlets for doing exactly that. Staff night out. Massage certificates. Sports and concert tickets