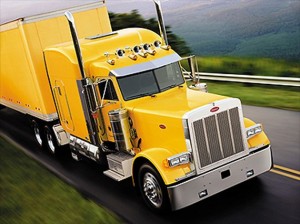 As a testing company, we love facts. Here are some facts about illicit drug use in the workplace:
Occurence and Workplace Impact:
Small employers are more at risk: among full-time employed drug users, 44% work for small businesses (1 – 24 employees); 42% work for medium-sized bsusinesses (25 – 499 employees); and only 13% work for large businesses.
Compared to non-users, illicit drug users are 200% more likely to have worked for three or more employers in the past year, taken unexcused absences from work in the past month, quit their job, or have been fired in the past year.
Employees who test positive for pre-employment drug use are 77% more likely to be fired within the first three years of employment.
75% 0f surveyed cocaine users admitted using drugs at work and 64% admitted their job performance was negatively affected by drugs.
Occupations with the highest illicit drug use include: construction workers (15.6%), sales personnel (11.4%), food preparation, wait staff, and bartenders (11.2%), handlers, helpers, and laborers (10.6%,) and machine operators and inspectors (10.5%).
Due to advancements in analytical technologies, drug testing is much more affordable and accurate than ever. Furthermore, we make things even easier by offering the best prices available – leveraging our large testing volume. If your business is without a drug testing program, there isn't a better time than now to start one. For businesses with testing programs, we can save you at least 10 – 30% on testing expenses. For more information, please contact us or get a quote

Benefits of Employment Testing:

A positive drug test after a workplace accident can be cause for denial of workers' compensation. See 2011 TN Supreme Court ruling.
Preference for government contract awards.
50% of workers' comp claims are abandoned when confronted with a drug test.
A Washington DC plumbing company reported saving $385,000 in one year after implementing a drug-free workplace. The resulting savings was due to fewer accidents which lead to lower workers' compensation and lowered insurance premiums.
Better pool of job seekers as illicit drug users tend to shy-away from companies with drug testing policies.
A more productive workforce free of the the interruptive episodes associated with drug abusers.
* Statistics obtained from the US DOL website