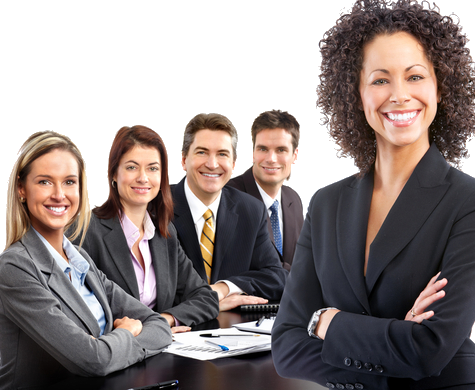 We know that you have choices when it comes to selecting a drug testing provider. We have highlighted the top ten reasons why you should choose Agathos Laboratories, Inc. (ALI) for your urine testing program.
1. Dependable Testing Methodology
Laboratory-based urine testing is time-tested, scientifically-proven, widely used, and applicable for all drug testing reasons. Hundreds of different panels, combinations of drugs, and cutoff levels are available. 
2. Approved for Federally Mandated Drug Testing
Urine testing is the only drug test type approved for federally mandated testing. To follow standardized procedures established by the Substance Abuse and Mental Health Services Administration (SAMHSA), urine test results are evaluated by a Medical Review Officer (MRO). Testing is performed for five substances (amphetamines, cannabinoids, cocaine, opiates and phencyclidine) in a required SAMHSA-certified lab. The Department of Transportation's (DOT) rule, 49 CFR Part 40, describes required procedures for conducting workplace drug and alcohol testing for the federally regulated transportation industry.
3. Broad Testing Menu
Our lab-based urine drug tests can detect a broad range of illicit and prescription drugs including amphetamines, barbiturates, bath salts, benzodiazepines, cocaine, marijuana, synthetic cannabinoids, MDMA (Ecstasy) and its metabolite, methadone, opiates, oxycodones, phencyclidine (PCP), and propoxyphene.
4. Laboratory Expertise
Our laboratory certifications and accreditations lead the industry and include SAMHSA (urine), CAP-FDT (hair, oral fluid, and urine), Florida (hair and urine), and New York State (hair, oral fluid and urine). We perform thousands of workplace urine drug tests daily in a secure lab. Bottom line, when you partner with ALI you're partnering with a leader in drug testing. 
5. Proven Legal Track Record
We have been performing urine testing for drug abuse for more than 25 years. From the beginning, we have stood behind every result that leaves our laboratory. Our results have successfully withstood legal challenges in workplace testing, military proceedings, and other civil jurisdictions. Our proven legal track record of success supports the fact that we provide reliable, accurate urine testing results that you can depend on.
6. Flexible Testing Options
We offer a broad range of drug screening options, including hair, urine, oral fluid, and instant testing. This allows you to combine other drug test types with your urine testing program to better meet your unique needs. Using a single, centralized provider for your entire drug testing program delivers several benefits including one point of contact, a consistent collection network, and a single bill to manage – just to name a few.
7. Unmatched Access
Our network of company owned and operated collection sites contains approximately 6,000 locations across the country, with additional locations around the globe. Trained collection site personnel deliver a convenient, consistent and professional experience that reduces employee downtime and improves donor satisfaction. In addition, our collection sites follow the standard operating procedures outlined by the DOT for urine drug screen collections.
8. Fast, Reliable Results
Our dependable turnaround times drive timely business decisions. Specimens go through a two-tiered testing process. The initial screening is performed on one portion of the specimen and is designed to rapidly isolate negative specimens from those that need additional testing to confirm the outcome. Negative results are often released within 24 hours where non-negative screens are typically released within an additional 24-72 hours.
9. Personal Service and Support
We pride ourselves in forming partnerships with our clients. We'll work closely with you to develop a comprehensive screening program that we'll support with our knowledgeable customer service representatives. Our goal is to answer your questions, to ensure your program runs smoothly, and to show that we're there when you need us. 
10. Online Program Management
Our eReq system enables you to take your drug testing program paperless. By managing everything online you improve data-entry accuracy, enable specimen tracking protocols, and gain up-to-the-minute results status updates. Furthermore, our integrated reporting provides you with visibility across your entire screening program, enabling you to evaluate enterprise-wide trends and data.