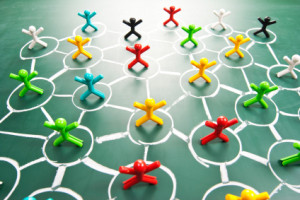 The power in numbers!
Agathos laboratories aggregates the random testing demands of small to medium-sized businesses. We leverage this volume to obtain significantly lower testing prices which is passed on to your business.
For employers with few employees (2 to 25), joining this consortium makes even more sense because you obtain volume savings and random testing from a larger pool which makes testing equitable and fair for your employees.
Don't be fooled, not all pools/consortiums are the same, just like not all insurance companies are the same. You want a consortium that provides TOTAL value. Value includes price, responsive customer service, reputation, and a company with management you actually know about (not just a website). This what we provide you. For more information see our consortium FAQ page
Below is a list of what you get by joining our small/medium business consortium
Best prices – $90/year with discounts on other services and products. Verify by looking around!
Drug-free workplace certificate – Some insurance companies will accept this as proof for premium discounts
Collection sites – Thousands of collection sites to choose from using your zip code online
Certified testing – All testing done at DOT, SAMHSA, and CLIA certified labs
Certified medical review officers (MROs) – All MROs certified by AAMRO and DOT
Testing services included – Collection site fee, screening product price, confirmatory testing fee, and MRO fee
Quarterly random selection – Random selection of employees using court-defensible algorithms
Technology – Screening and confirmation using state-of-the-art instruments (GCMS/LCMS)
Drug-free workplace program – Assistance with developing your drug-free workplace program
Lab Transition – We do the work of changing labs for you
Discount on other drug testing services – Such as pre-employment testing, post-accident testing, etc.
Discount on rapid testing devices – Get discounted rapid testing devices when you need answers quick
Get test results online – Get test results by email or directly from our website
Order supplies and products online – Quickly and conveniently order testing products
Online donor registration – To save time, sample donors can schedule and register for testing online
Training – Supervisor and employee training courses (online or DVD)

 Join today and receive 5 FREE FDA-cleared instant drug testing devices$90 to enroll your small business for 1 year